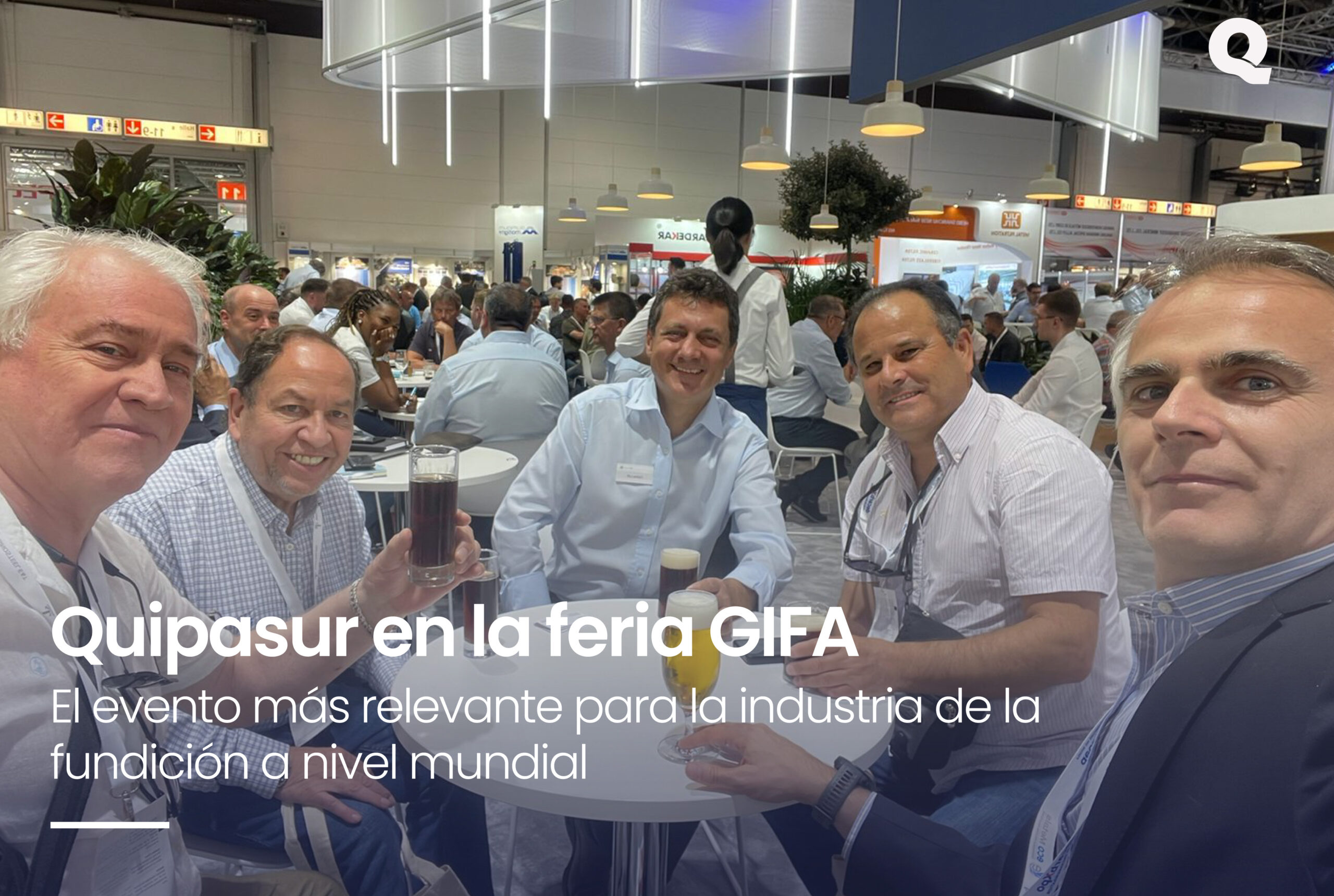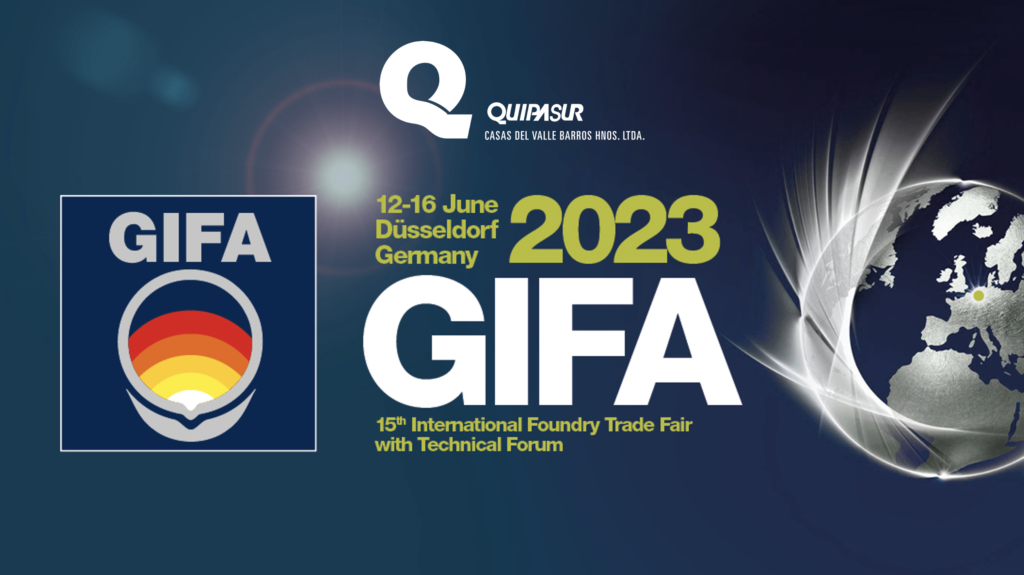 Quipasur traveled to Germany to Düsseldorf to attend the GIFA Fair, the most relevant event for the foundry industry worldwide. This took place from June 12 to 16. The main pillars addressed in this edition of the event were sustainability, digitalization, circular economy and the production of new technologies.
---
The Quipasur delegation, headed by Ricardo Hermosilla, Foundry Manager, Marco Salazar, Development Manager, Fernando Baltra, Director and Raúl Silva, General Manager, was present during the event, sharing with international suppliers and customers.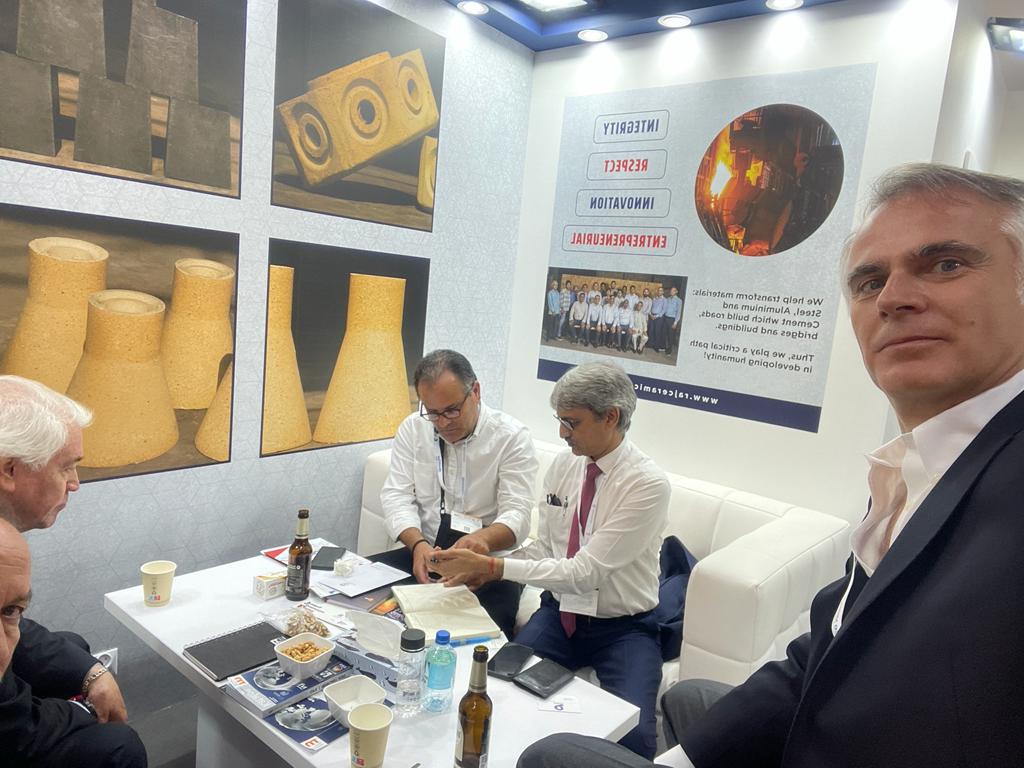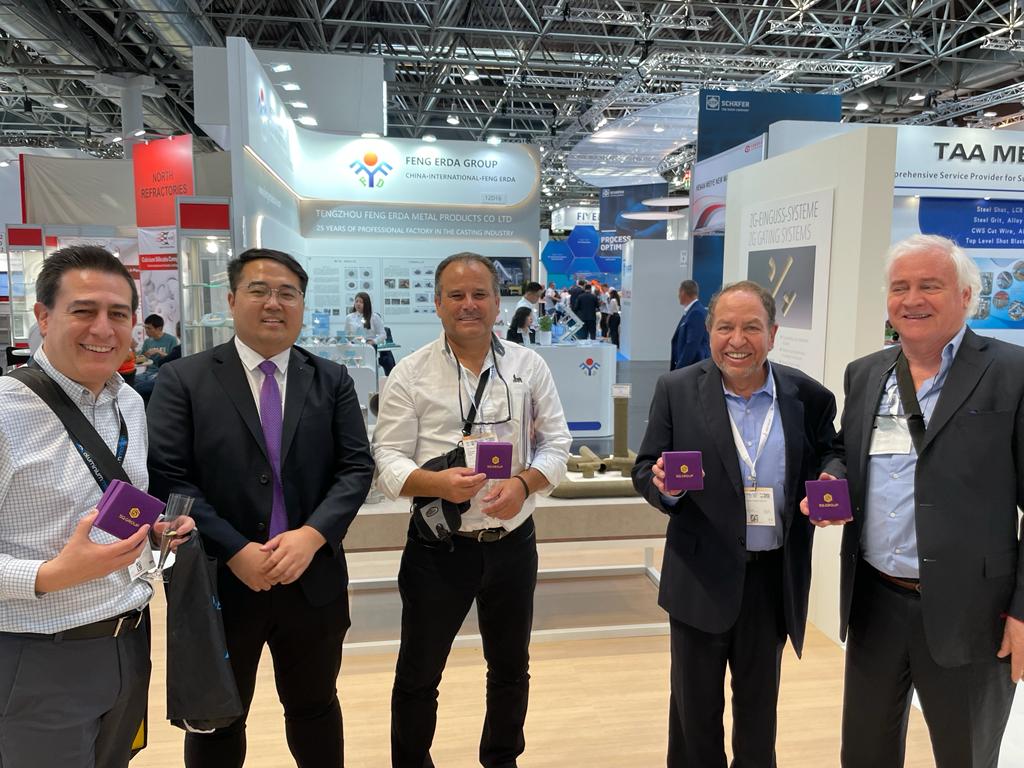 Quipasur's visit to the GIFA Fair was highly fruitful, fulfilling all the expectations established in terms of establishing new contacts, exploring new technologies and generating contact with international suppliers. In addition, they had the opportunity to meet with two of their main clients, thus strengthening their business relationship.
During the fair, Quipasur was pleased to find new international suppliers of products, raw materials and machinery. The main objective of the acquisition of state-of-the-art machinery is the modernization of processes. These machines offer greater productivity and speed, which will improve costs, strengthen production control and achieve absolute homogeneity in the production line. This investment is made in order to maintain quality and remain at the forefront of the market, in a constant effort to keep up to date with the latest technology and continuously improve production processes without lowering quality standards.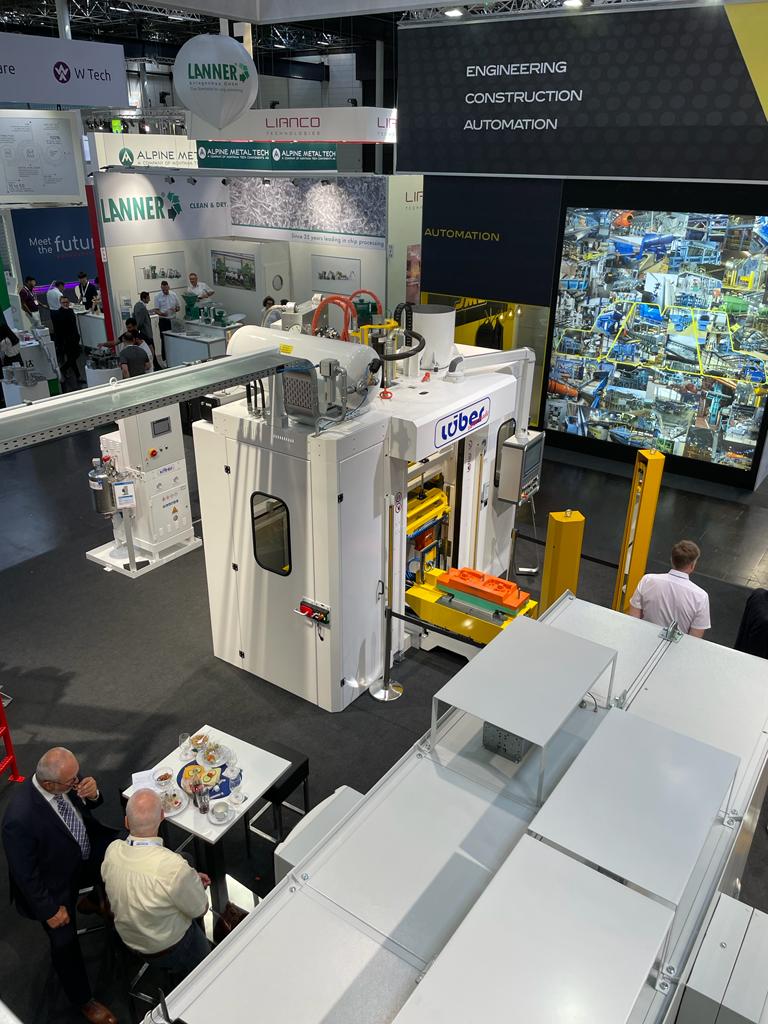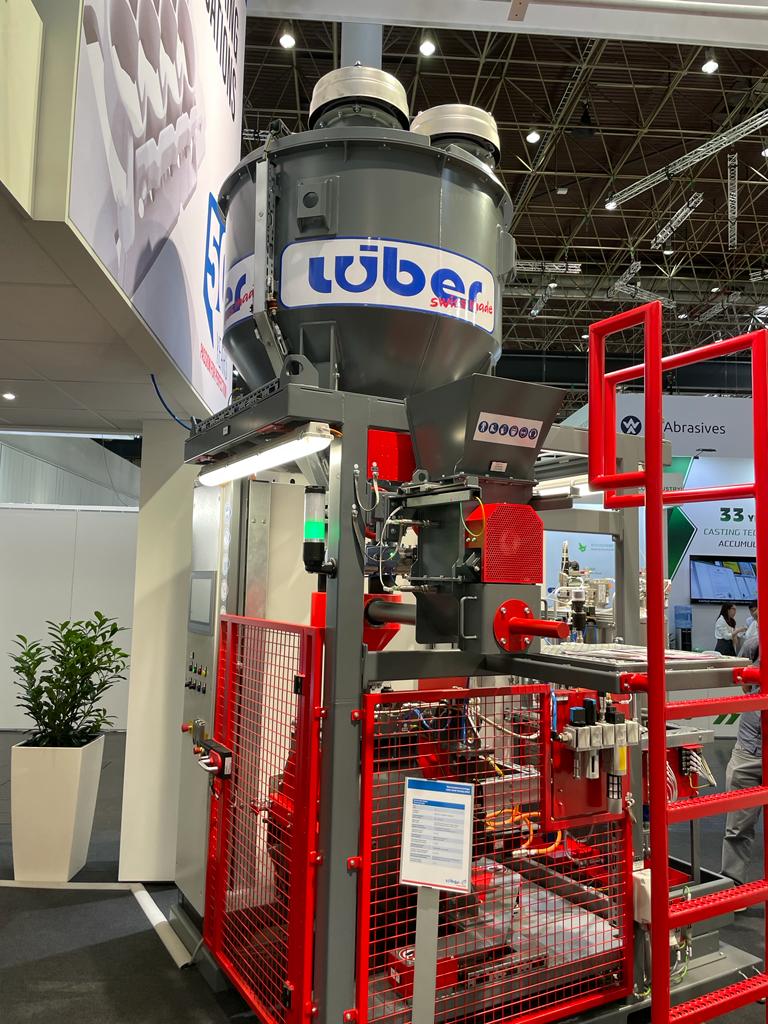 Quipasur's participation in the fair provided a valuable opportunity to expand its network of contacts, acquire knowledge about new technologies and reaffirm its commitment to excellence in the foundry industry. Meetings were also held with Quipasur's distributor in Peru (CyT), with whom a strategic alliance was signed for the Peruvian market.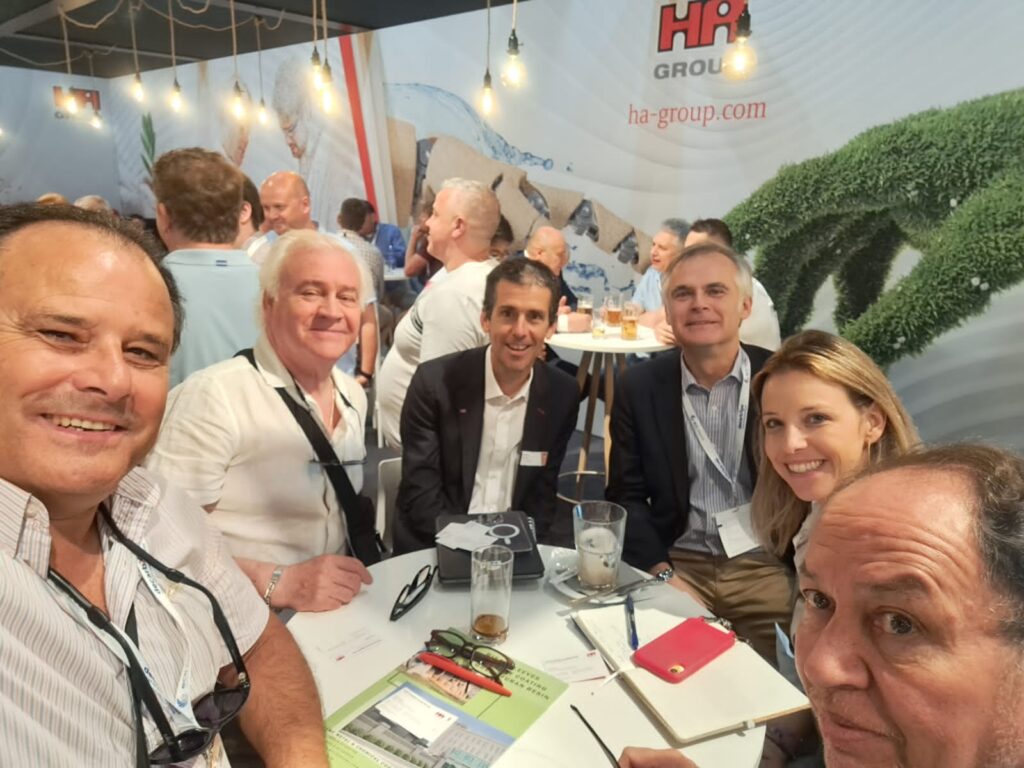 Quipasur, being aligned with global requirements and the demands of its customers, has established strategic alliances with international suppliers and partners, seeking to generate new contacts and resume business relationships to expand its product offering and add new products to its catalog. Quipasur has also consolidated its relationship with ASK, a company that also participated in the fair and with which it shares a range of manufactured products. Through these actions, Quipasur positions itself as a competitive and constantly evolving company, ready to meet the needs of the global market.