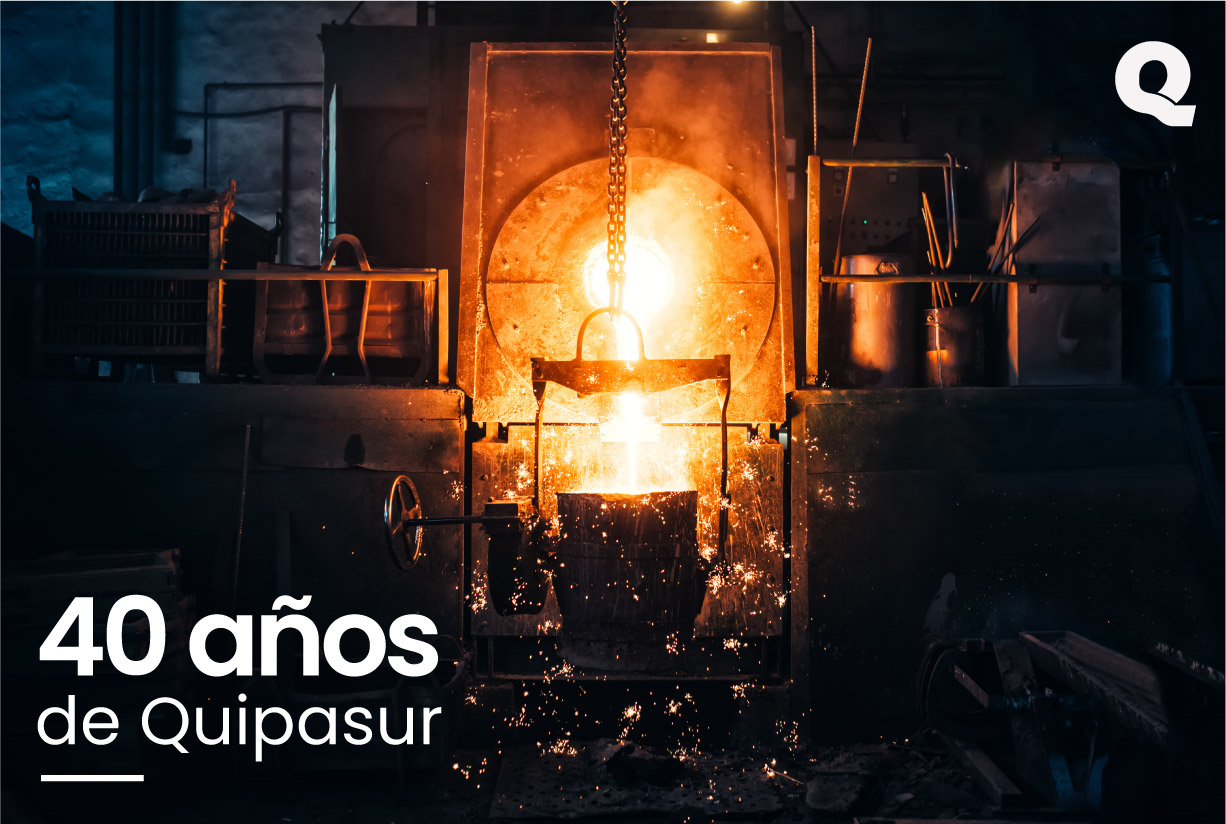 40 years of a family business with a vision of the future
Renato Casas del Valle was very young when he decided to follow in his family's footsteps and become independent to form his own company. He had been working at Abbott Pharmaceuticals for seven years, his only job since he had finished college, and thanks to his good performance he had worked his way up to Operations Manager. It was 1980 and he had just been transferred to Venezuela.
"Since I graduated from college I started to see the possibility of becoming independent, I was the only one who worked as an employee in the family. My father always asked me to become independent. The opportunity came and I did it," says Casas del Valle.
During his time in the laboratory, the Biochemist and Pharmaceutical Chemist noticed that in Chile there was a monopoly in the sale of sodium silicate - a substance used in the most diverse industries, such as textiles, detergents, mining, even in the manufacture of adhesives - and an unsatisfied market in its demands. It saw an opportunity.
Quipasur was born on November 12, 1980. With only one chemical plant in the country and focused entirely on the production of sodium silicate, the company established itself as an alternative competitor that worked hand in hand with its customers, providing customized solutions to their needs.

40 years in operation
After 40 years of listening to its customers, anticipating trends and evolving and innovating according to market needs, Quipasur now has three plants - in Nos, Lo Espejo and Concepción - and its production has been diversifying into potassium silicate, resinate, colyester resin, paint and other exothermic and foundry products.
"The market kept asking us and we kept growing. We formed a very important professional team of chemists, people from the metallurgical and financial areas, and we grew as a team and created new things," says Quipasur's founder.
Thus, the company has entered various industries, currently focusing on the manufacture of chemical products for agriculture, salmon farming and mining, and expanding its operations in Chile, Peru and Argentina.
The family is professionalized
When the company turned 30 years old, Renato Casas del Valle accepted his son Javier's proposal to create a board of directors and thus professionalize Quipasur. Currently, the Casas del Valle family is part of the board of directors and left the management of the company in the hands of a professional team.
Quipasur's founding values, however, remain intact. Innovation to improve day by day, to be a solution for customers and a commitment to its more than 150 collaborators throughout the country remain the company's main mission.
Today, 40 years after a young Renato Casas del Valle embarked on the path that would lead him to create Quipasur, he continues to look to the future: aware of his social role as an entrepreneur, he wants to continue strengthening the link with the local communities where his chemical plants are located and wants to take Quipasur to zero emissions in the coming years.