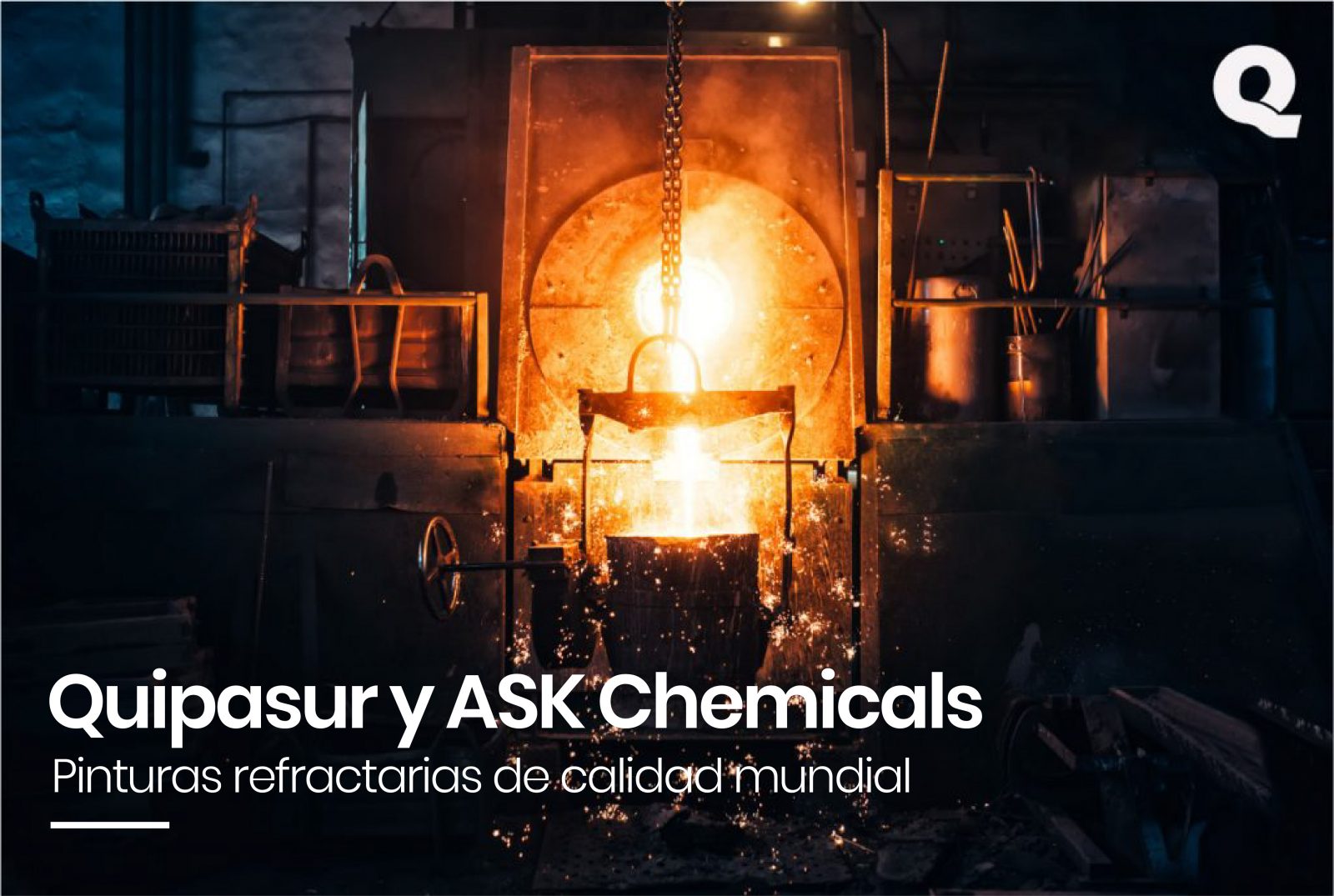 Quipasur, a chemical products manufacturer with more than 40 years of experience, in its effort to expand its presence in the foundry area, achieved this 2021 an alliance with the multinational ASK Chemicals, a world leader in products for this industry, which will allow it to introduce its global quality refractory paints to the Chilean market.

Quipasur's general manager, Raúl Silva, welcomed the news and said that "we wanted a leading global partner in the foundry industry, a recognized company with international experience of the highest level, to help us bring new technology to Chile, to constantly change products based on the new needs of the sector. This is how we achieved this alliance with ASK, our new partner that will contribute to the development of our product offering".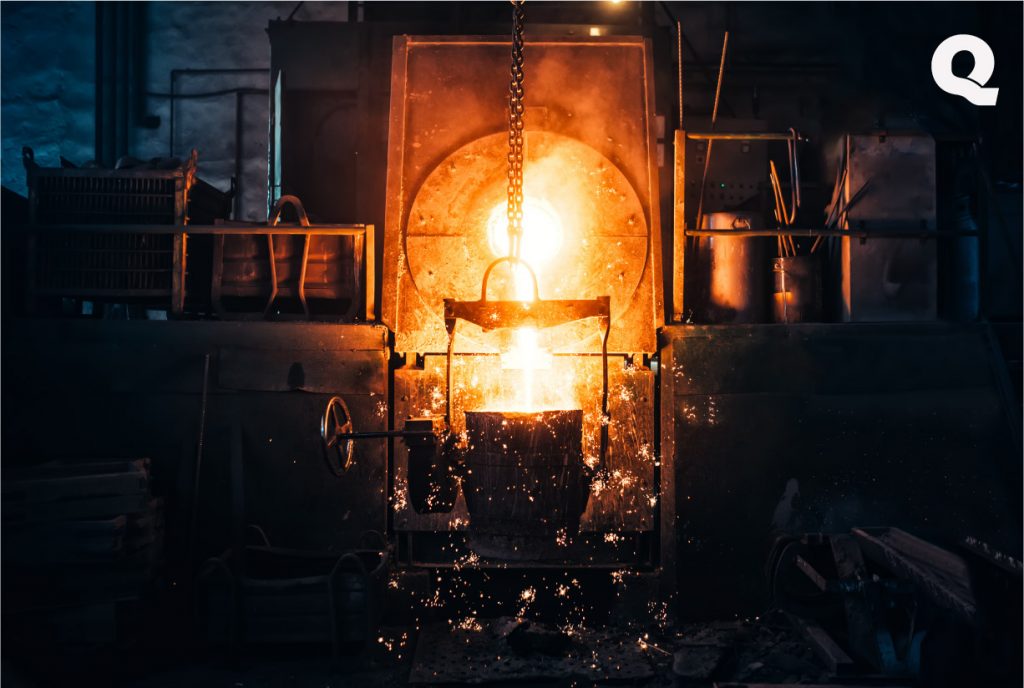 ASK Chemicals is one of the largest solution providers for the foundry sector, with a global network spanning several countries around the world, bringing world-class technology and the latest industry trends.
The product manager of ASK Brazil, Carlos Luft, commented that "Chile is a market in which we were present in past years, customers in the foundry area already recognize us for our quality and efficiency, but two years ago we were looking for a distributor in this market that would meet the standards we needed. After an exhaustive search, we found in Quipasur the best alternative to bring our products back to Chile, with local availability".
In Chile, Quipasur, a national leader in the foundry market, will be represented by Quipasur refractory paints as of January 2021, thus complementing its current line of specialized products to meet top-level requirements.
The refractory paints developed by ASK have a high performance and good resistance to high temperature, allowing to obtain parts of very good surface quality, saving time in their cleaning.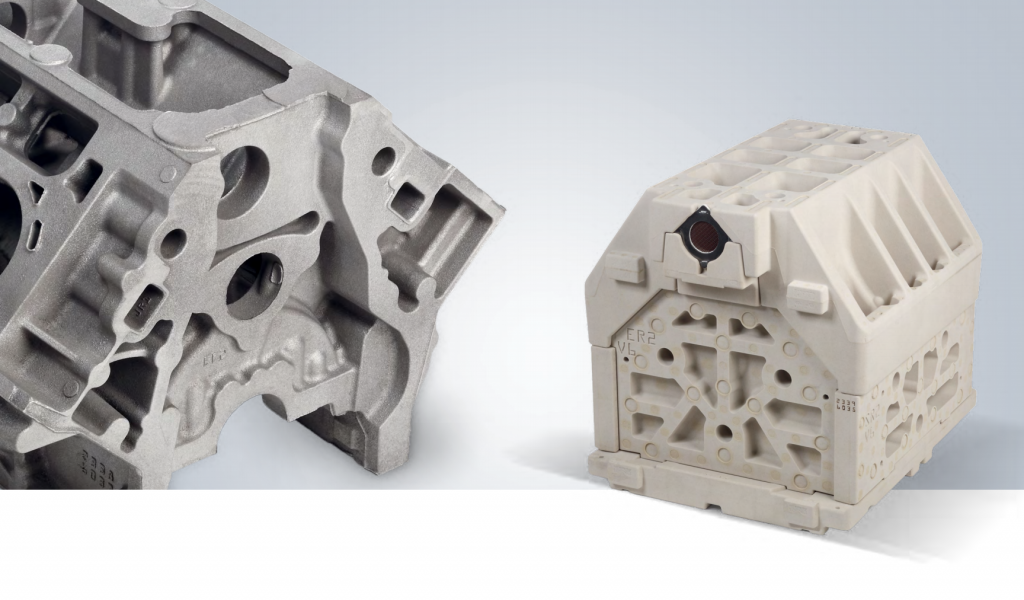 Luft also explains that the second step is to start offering ASK's line of special or auxiliary products, which includes release agents and cleaning products for foundry tools. Both lines will continue to be manufactured in Brazil, whose plant works with two fundamental pillars: automation, which guarantees the same quality in all products, and the guarantee of raw material quality.
The product manager of ASK Brazil emphasized that "it is important for us to have a long-term relationship, our brands will be associated and we are placing great trust in Quipasur. In this sense, we believe that Quipasur is prepared for this partnership and is the ideal distributor, since it has a team with very good technical and market knowledge, which is difficult to find".

Quipasur's general manager commented that "we are happy because we now have the confidence and backing of a leading international brand. We are sure that, thanks to ASK's support and our four decades of experience in the industry, Quipasur will position itself as a leading company in the refractory paint market.